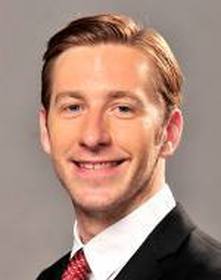 2012 - Ph.D. Philosophy and Literature, Purdue University, West Lafayette, IN
2012 - Visiting Doctoral Student in Philosophy, University of Strasbourg, Strasbourg, France
2007 - M.A. Philosophy magna cum laude, Katholieke Universiteit, Leuven, Belgium
​2005 - B.A. Philosophy cum laude, Fordham University, Bronx, NY

Thanks for visiting my page!

My name's Rocky (short for "Rockwell" – it's a family name: in full, Rockwell Franklin Clancy III) and I'm a lecturer in engineering ethics and philosophy at the University of Michigan-Shanghai Jiao Tong Joint Institute, Shanghai, China, as well as the Associate Editor of the Asian Journal of Law and Society, published by Cambridge University Press.

I've lived in Shanghai for almost four years. I speak Mandarin reasonably well, practicing everyday, although it's a difficult language.

I spent the spring 2016 semester at Purdue University, West Lafayette, IN, USA, as part of an innovative education grant project, helping to set up a course on global moral issues for engineers and co-writing a corresponding textbook with Heinz Luegenbiehl, Professor Emeritus, Rose-Hulman Institute of Technology, Terra Haute, IN. Entitled "Global Engineering Ethics," the book will be published with Elsevier Press in 2017.

Before moving to Shanghai, I lived in Strasbourg, France for seven months, where I was improving my French and finishing my doctoral dissertation. The dissertation became the basis of my first book, Towards a Philosophical Anthropology in the Work of Gilles Deleuze: Psychoanalysis and Anglo-American Literature, published with Leuven University Press in 2015.

My background is in contemporary French philosophy, psychoanalysis, and American literature, although now most of my teaching and research focuses on applied ethics, philosophy of technology, and moral psychology, using approaches from the social sciences to address philosophical questions regarding ethics and technology.

I completed my PhD in philosophy and literature at Purdue University in 2012. Before that I lived in Leuven, Belgium for three years, where I completed my MA in 2007 and spend the 2007-2008 academic years as a foreign research fellow for the Flemish Community government. To make money as a student, during that time I worked in a warehouse for a company that bought and sold airplane parts, as well as taught English to business men and women in Brussels. I learned some Dutch while living in Leuven.

I went to Fordham University for undergraduate, in New York City. After having studied economics for two years and worked in a financial management firm, I realized my passion is learning new things and telling others about what I learn, so I changed my major to philosophy and decided to pursue academe. I grew up outside of Chicago, and still travel there at least once a year to visit friends and family.

​Please take a look at the rest of my page: CV, current research projects, and information on professional ethics. If you have similar research interests, then I'd love to hear from you. Additionally, if you're in need of consultancy services in global ethics, international education, or cross-cultural communication, then please get in touch with me as well.

---